Managing the entire transport process for your merchandise
Herger's logistic services
You can now benefit from our local transport services at highly competitive rates from our HACCP / SQF certified warehouses. The service is offered for the areas of St-Hyacinthe, Sorel-Tracy, Drummondville, Granby, Montreal and south-shore.
Equipement
Our fleet is made up of different types of trailers to offer services such as: dry, refrigerated & tempered transport with two or three axel trailers. We also offer transport for your containers from Port of Montreal.
Contact us for a quote. 450-774-9440  #141
Our rates are very competitive and we assure you a high level service.
transport@entreposageherger.com

Technology
Our reefer trailers are equipped with electronic temperature sensors allowing for real-time monitoring and the assurance of preserving the integrity of your product during transport.

Our trucks and trailers are also equipped with a geolocalisation system and electronic logbooks to optimize trips and ensure real-time monitoring.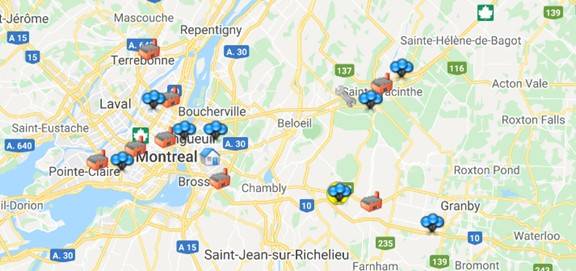 Documentation
View your proof of delivery on our customer web portal. Each freight invoice will be accompanied by your proof of delivery and all other documents and/or pictures if necessary.

You can also book your transport through the web portal. When your order is placed, select Entreposage Herger as the carrier and we will confirm your appointment by email.
For a quote or more information on the services offered, contact us 1 877-774-9440 ext. 141
Herger thanks you for your trust.   
Our mission is your SATISFACTION